Background & History Updated 5/09!
Maps and Geography Updated 5/09!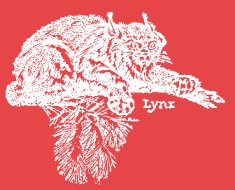 his web site is provided by Matt, Jo Ann and Brian.
Most of the information provided here comes from or through Jo Ann. She was born in Nakina, and has returned to live there in her retirement. She and her husband Bob live on the Vanderbecks' property in Nakina. Her father was principal of the Nakina Public School in 1940. A historian, he wrote a book about their family history including details of Nakina at that time. Unfortunately, his manuscript was lost. He was also a fan of Trap-lines North, and Jo Ann has the first edition copy he gave her.
Jo Ann has pursued the Vanderbeck history, contacting living family members, interviewing Nakina residents, and sifting through memorabilia from the family property and kindly provided by neighbors.
As a kid, Matt wore the covers off the copy of Trap-lines North in the Way Public Library in Perrysburg, Ohio where he grew up. The book inspired his own boyhood love of the outdoors and hunting, trapping and fishing. He is a born-again trapper and the webmaster of this site.
Brian is another long-time fan of the book. He first read it in fourth grade and many times since. It inspired in him a love of the outdoors and his experiences hiking, canoeing, kayaking and camping in some of the world's most beautiful wildernesses.
Russ grew up trapping in Canada and, like most of us, discovered Trap-Lines North as a boy. He had the good sense to attempt to contact Jim Vanderbeck in 1980. A great conversation developed into a friendship and time spent together in Manitoba. Russ is a tireless researcher. He traveled to Nakina and spent time with Jo Ann and Bob and other folks who knew the Vanderbecks. He helped us to obtain scans of many of the photos posted on this site.