Background & History Updated 5/09!
Maps and Geography Updated 5/09!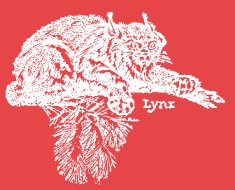 lthough the following article may be sketchy to read, its main purpose is to provide additional information to that which has already been written in the "After the Book" section of this website. As noted from the article "Legends of the North" Chuck Austin and Big Lindsay Vanderbeck knew each other. So for two teenagers growing up in Nakina both Jim and Lindsay would have been acquainted with Chuck Austin through their dad and may have been influenced by Chuck Austin's background in flying. In 1940 the threat of World War Two became a reality. Jim would have been 25 years old, and Lindsay would have been 23 years of age. So it would seem reasonable that both Lindsay and Jim decided to enlist in the Canadian Air Force. In the Air Force Jim became a precision welder, a skill that more than likely made him a valuable employee for American Motors Corporation in the United States. Shortly after Jim came home from the war in 1945, he lived in the state of Illinois for a period of time. Ulitmately he worked for AMOCO International Oil Company. His address was 500 Michigan Avenue, Chicago Illinois, 8368. (Info taken from the files of Jo Anne Rotz) Through the years many of the Vanderbeck's clientele were doctors, dentists, and leaders from Sears Roebuck in Chicago. (Info taken from the files of Jo Anne Rotz)
What is fascinating at this point is that one of the clients that Jim Vanderbeck had was a man named Mr. F. E. Williamson. Mr. Williamson was president of New York Central Railroad. Headquartered in New York, the railroad served most of the Northeast, including extensive trackage in the states of New York, Pennsylvania, Ohio, Michigan, Indiana, Illinois and Massachusetts, plus additional trackage in the Canadian provinces of Ontario and Quebec. The oldest part of the NYC was the first permanent railroad in the state of New York and one of the first railroads in the United States. The Mohawk and Hudson Railroad was chartered in 1826 to connect the Mohawk River at Schenectady to the Hudson River at Albany, providing a way for freight and especially passengers to avoid the extensive and time-consuming locks on the Erie Canal between Schenectady and Albany. The Mohawk and Hudson opened on September 24, 1831, and changed its name to the Albany and Schenectady Railroad on April 19, 1847. Mr. F. E. Williamson was particularly responsible for the Mohawk area line during his tenure. It was after 30 years of absence that Jim returned to Nakina. So based on the foregoing It seems that Jim probably enlisted in 1942. In a letter Jim makes reference to a map made by Mr. Williamson. The following is an excerpt from a letter from the files of Jo Anne Rotz) In a letter dated September of 1972, Jim writes: It was a real pleasure to return to.. after an absence of thirty years and to renew our acquaintance. I was able to make a copy of the map that Williamson made and am returning the original to you. I am planning to obtain the aerial photos of this stretch of river and mark the spots on them. I will send you a copy when I get through with the project. I certainly want to thank you for making all the arrangements for us and seeing to it that our trip was a success. I haven't done much thinking about next summer, but do have a trip on the Albany at the top of the list for consideration.
Best Regards
Jim

Front Entrance Legion Hall, Nakina, Ontario
(Click thumbnail to see full size picture)
Photo courtesy of John Callan August, 2008
In time the members of the Legion Hall in Nakina erected a Memorial Plaque dedicated to the Men of Nakina who had served in World War Two.

WW 2 Memorial Plaque
(Click thumbnail to see full size picture)
Photo courtesy of John Callan August, 2008
Below is that portion of the plaque where you can see the names of Jim and Lindsay Vanderbeck. The plaque is a fitting tribute to not only Jim and Lindsay, but to all those men from Nakina who served their country; some giving up their lives.

Jim and Lindsay Vanderbeck's names 7th & 8th names from the bottom
(Click thumbnail to see full size picture)
Photo courtesy of John Callan August, 2008
As I mentioned in my story "Living the Dream," when I had the privilege of meeting and visiting with Jim in April of 1984, I asked Jim if his brother Lindsay, was still alive. Jim said no. "Lindsay worked for Ontario Hydro for a long time and was killed in a helicopter accident in the Nipigon area." Jim replied. So it would seem that Lindsay may have received his flying instruction through the Canadian Air Force, possibly an interest that may have been developed through his acquaintance with the Austin family. We must remember that Chuck Austin served in the RCAF during the war and was a Wing Commander. It was because of his instructional ability with the Common Wealth Air Training Plan that he was commended by the late George VI and awarded the Oak Leaf of Service. Who knows, maybe Jim and Lindsay crossed paths with Chuck Austin during the War? It is my hope that bringing this bit of history to light, that if any one has more information as to who Jim wrote to, and what map he was referring to would help in filling in another puzzle piece of the fascinating lives of Jim and Lindsay Vanderbeck.
John Callan